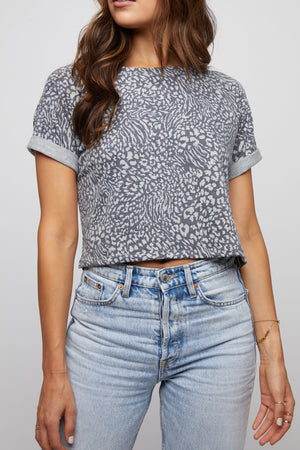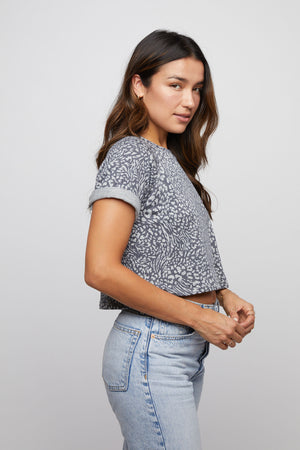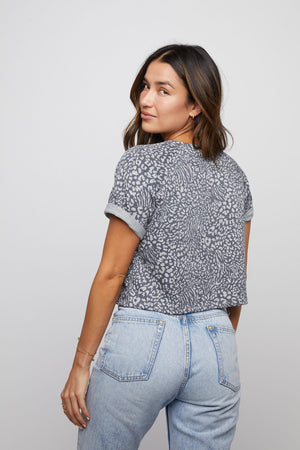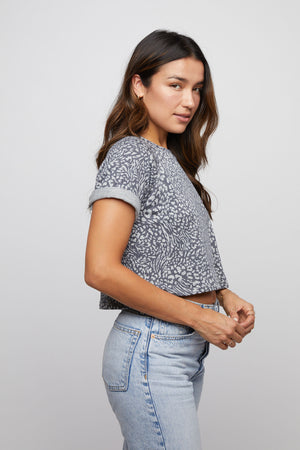 French Terry Tee - Blue Animal Print - Made in USA
Final Sale: All sale items cannot be returned or exchanged. 

French Terry Cropped Tee
Short sleeve crewneck tee made with french terry. 

Model wears size small. 
Note: Runs true to size. Sleeves do not come folded. 
Content: 
87% Poly 9% Rayon 4% Spandex 
Care Instructions:
Machine wash cold with like colors, gentle cycle. Tumble dry low. 
Made in USA