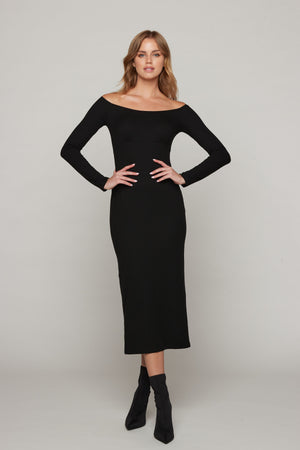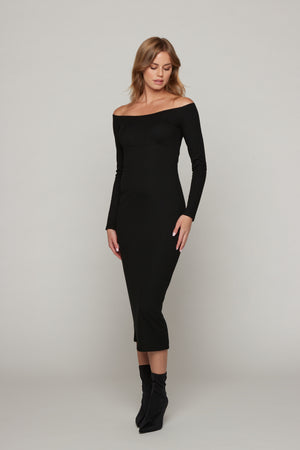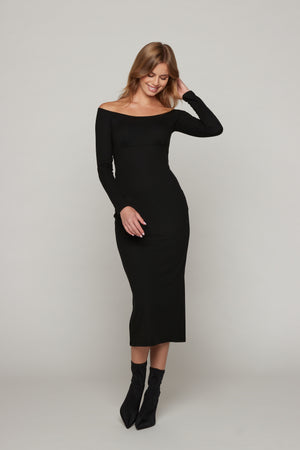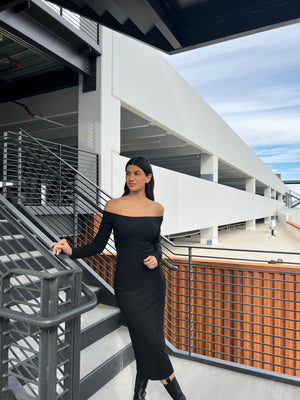 Desiree Off Shoulder Rib Dress - Black
Made in Los Angeles 
Product Details: Lightweight off shoulder rib dress. This is a timeless piece that can be worn on many different occasions all year round. Dress it down with flats or dress up with boots or heels.
Sizing: Fits true to size. Model 1 and 2 wear an extra small. Model 3 wears a small and her measurements are Height: 5'9" Waist 25.5" Bust 32" Hip 36"
Dress size guide: 0-2 extra small 4 small 6 medium 8-10 large 12-14 extra large 14-16 XXL
Content: Stretchy fabric. 65% Polyester 26% Rayon 9% Spandex  
Care Instructions: Machine wash on gentle cycle. Lay flat to dry.